Kayaking with Journey For Purpose
Whether you join a day trip or a trip to Belize, you'll be joining a wonderful, small group of women for adventure, laughter, good food and happy times.
On all trips, all experience levels are welcome and no experience is needed – Spring has been a kayak instructor for 20 years and we love paddling with people of all ages and experience levels! All trips include a kayak lesson or refresher and kayak rentals are available. If you're wondering if you should join, your questions may be answered on our FAQ page.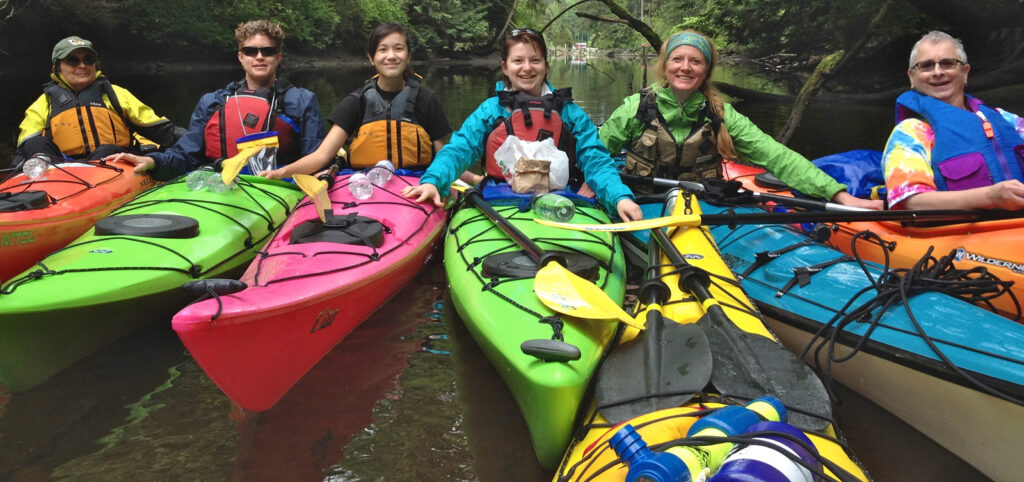 The kayak trips we offer:
Transformational Women's Kayak Journeys – three or 4 day kayak camping retreats from Bainbridge Island, WA to Blake Island. These are absolutely delicious in so many ways! Click here to read more.
Women On Water – POSTPONED for 2022- day trips on the Kitsap Peninsula Water trail on the beautiful Kitsap Peninsula. We paddle, watch for wildlife and stop at a restaurant near the water for a meal. These are delicious in so many ways!
Belize Adventures – Ten day dream trip in beautiful Belize, with kayaking, snorkeling, tour of a chocolate farm, relaxing on sandy beaches, and so much more! Click here to learn more.