Hello! I'm Maria
Adventure Guide, Medicine Woman, Energy Worker, Acupuncturist, Retreat Leader, Heart Healer
Meet Maria Cook!
Maria Cook is an experienced traveler and group leader. She has had lots of training in outdoor leadership, environmental education, and transformational leadership. 
As a charter boat captain she led adventure cruises and environmental learning on her sailboat, a 53′ ketch, in the Bahamas, Belize, and Mexico, as well as in the eastern Caribbean.  She taught Outward Bound in the Pacific Northwest.  She led women's  trips called "transformational journeys" on 26' long open boats equipped for rowing and sailing, using ritual and metaphor as a way to learn, grow and celebrate.
She has worked in alternative health care for over 30 years and is  a licensed acupuncturist, a Chinese medical herbalist, and offers many modalities based on years of study. Her studies have taken her around the world, including to Taiwan and China. She has sat with wise teachers, learned ancient ways, been exposed to advanced techniques, and has many mentors. 
She has studied Compassionate Listening and NonViolent Communication and has participated in citizen's delegations to the mideast. She has always been interested in other cultures, in looking at how others live, and in experiencing a life outside of the familiar.
Her passion is kayaking and her signature programs are the Women's Transformational Kayak Journeys, using adventure for empowerment and building strong bonds of heart connection through sharing compassionately. 
She is thrilled to be putting it all together in Journeys for Purpose. Sharing what she loves and what has empowered her is her path to making the world a better place, one journey at a time.  And the one thing you can count on- fun!  Maria is all about humor, laughing, sharing, safety, and fun!
She has designed and led trips to Oaxaca in Southern Mexico and to Belize that include women's circles, work with indigenous healers or curanderas,  cultural tourism, and amazing adventures in the natural world.  These journeys are designed to build a community of support, to foster self knowledge and empowerment, and to deepen our connection to the unknown, to nature, and to our own inner knowing.
Journey for Purpose
Adventure/Empowerment/Connection
The Journey for Purpose Team
We work with an ever changing group of awesome people and companies to bring you the best experiences that you can imagine.  We partner with indigenous healers in remote locations, small local travel companies, and skilled guides and facilitators.  We have the best time working together!  Want to work with us?  Let us know!
Why I Became a Transformational Retreat Leader
As the world grows more complicated and seemingly difficult, it becomes clearer that the world needs us to be all that we can be.  I want to make a difference by helping people be themselves more fully and to see that gift ripple out into the world.  We all have something amazing to offer as we travel this journey, and being our best selves is our true purpose.  Come explore with me!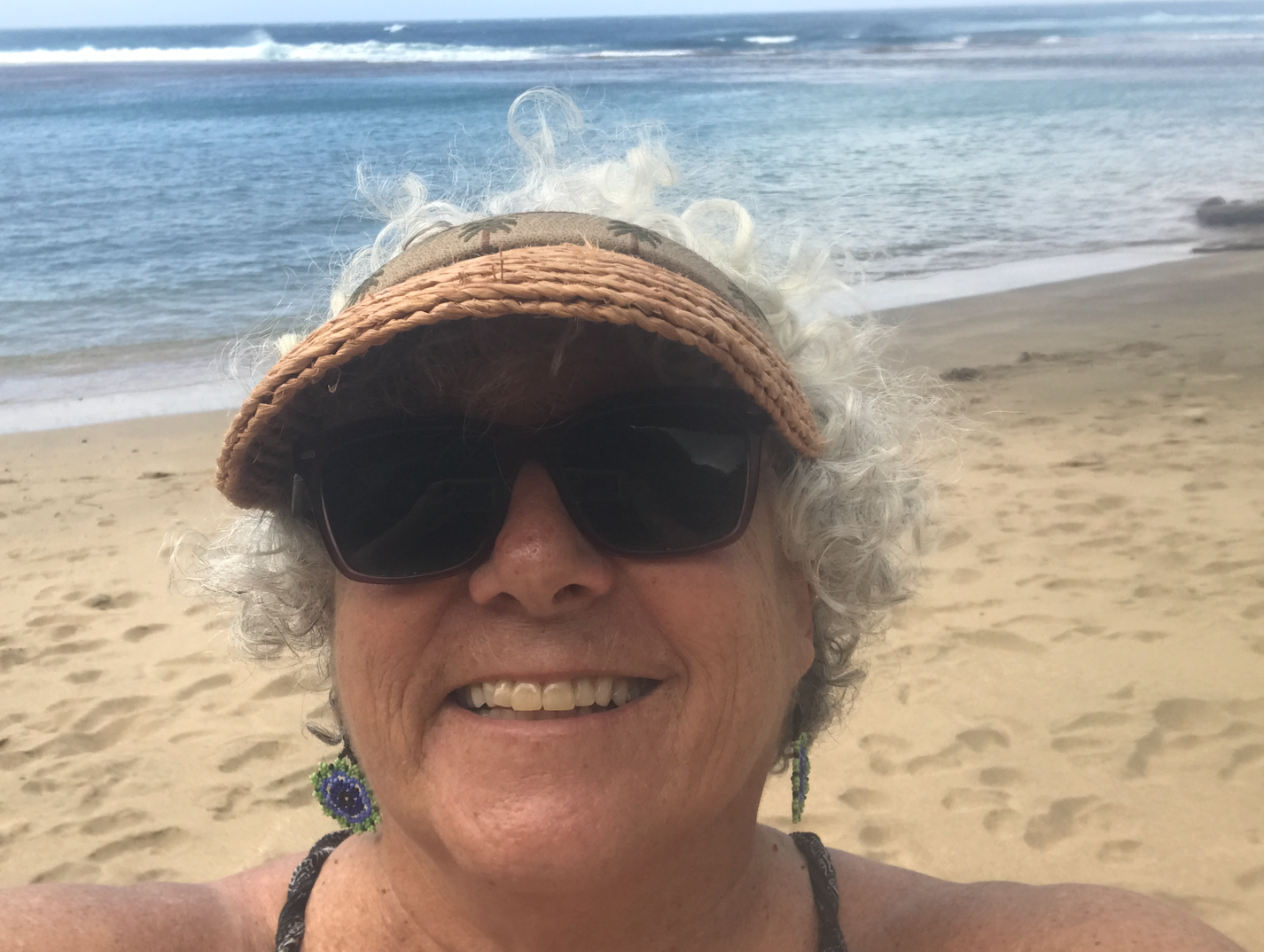 I had a longing for learning from new experiences from early on.  My dream was to travel widely.  I inhaled study abroad brochures and work internationally opportunities.
My first chance to go was when I was in college and I opted for a semester of study in Mexico. I ended up extending my stay and I created some amazing adventures for myself as I explored what was possible.
My sister joined me and we bought two horses and rode up into the mountains from Oaxaca City, and then down to the coast.  For six months we enjoyed this fabulous experience of life outside the ordinary.  We stayed with families, learned the language, and experienced life in rural peasant villages- slow, sweet, and super simple.  We moved with the rhythms of the natural world.  We connected with elders and practiced their ways.  We recognized how little we really needed.  We learned that we could make our wildest dreams happen.
From there we went to Belize and bought a small sailboat, thinking we would learn how to sail and explore that beautiful country of islands and coral reef.  We had an incredible year of learning, fun, and challenge.  We were sold on life as mariners.  I went on to become a professional sailor and eventually got my own charter sailboat and returned to Belize.  I organized groups and got incredible pleasure from sharing the things I loved with others, especially when they would have no way to have the experience otherwise.
I discovered that the deepest reward came from assisting people in learning from the experience of doing what they didn't know they could do.  The empowerment that I gained from making my dreams happen was something I could share by offering transformational experiences and framing them for maximum impact.
My own wildest dream morphed into a dream of transformational leadership, creating opportunities for people to connect with nature and all the teachings that it holds, with their own inner longings and the wisdom that resides deep inside, often awakened by a connection with unseen forces, and with their understanding that they were capable of more than they knew.