Paddle in Paradise
Mayan Wisdom and Ocean Magic
Belize
Dec 1-11 2022
A Journey of Empowerment, Adventure, and Connection
If you are a woman who wants to travel outside the comfort zone of the ordinary and experience a meaningful adventure of intense beauty, amazing activities, and fabulous people that will feed her very soul…this trip is for you!
Imagine a tropical destination- palm trees, white sand, warm water!  Feel your own longing for an off the beaten path adventure that can open your heart and nourish your spirit. 
Dream yourself onto your own deserted island where you can restore, renew, and transform. 
The warm water and sun warmed sand will penetrate your body, filling you up with goodness.  You can paddle on the clear water over the vibrant coral reef, in a marine preserve where the abundant diverse life is a panorama of color. 
Plunge in with a snorkel and mask to experience a rare and disappearing miracle of magnificence.  You are floating and free, with a new understanding of what really matters.
Giggle! Laugh! Sing! Dance!
Play like a child at the water's edge, your eyes resting on the restorative beauty.  Practice yoga on the beach and feel yourself relax and let go completely, far from the demands of civilization, in a simple place where there is only nature nurturing your wild soul. 
Be present and listen as the peaceful sounds of water remind you of you who are.  Celebrate new possibilities with ritual, laughter, creativity, and all the sensual and simple delights of a remote paradise.  Rest!  Renew! Restore!
Experience the power of ancient rituals as you gaze at the ruins of a magnificent culture, deep in the jungle; the gentle tones of indigenous words floating on the backdrop of bird songs and the green vibrancy of nature.
Be transformed by the teachings and ceremonies of the Mayan people.  Feel yourself connected to all things and the truth of your inner knowing.
Your spirit will soar, surrounded by a circle of women, a catalyst for your soul's growth.
We will gather to witness and support each other on this adventure, empowering ourselves to be who we are meant to be and connecting with our deepest longing for our lives, imagining ourselves into new possibilities where the most amazing adventures start each day with the rising sun.
We will practice listening skills and being present. We will learn to cultivate a compassionate open hearted presence. 
You will go home ready to bring new awareness into your relationship with others, your own intuition, and your life!
What Benefits Will You Enjoy?
On this retreat, we will guide you in adventurous activities, like kayaking, snorkeling, and jungle hiking, and you will see that you can do anything you set your mind to, and have so much fun doing it!
During our time together, as we enjoy natural beauty and indigenous wisdom, you are going to create touchstone moments that will live on inside you, so that the feeling of being fully alive can keep you from ever settling for less.
On this retreat, through the transformative power of community and empowering activities, your life will feel much more purposeful, fulfilling, and truly enlivened with passion.
As we travel together, we are going to laugh so much!  The shared experiences will send you home feeling like a new person!
On our journey together, as we practice radical self care, you will develop a renewed commitment to yourself so that you can go home with new skills and commitment to maintain your wellbeing.
On this journey, with our time spent with Mayan elders, you will learn to tap into your own inner knowing so that you can more easily face your challenges, overcome your obstacles, and dissolve limitations.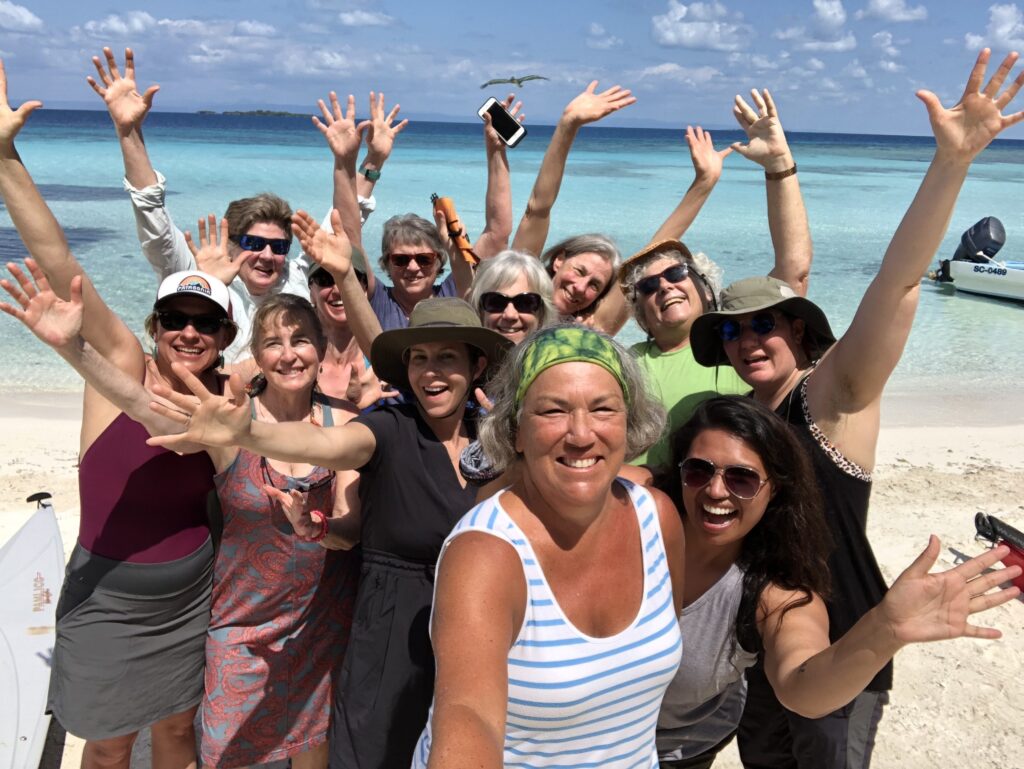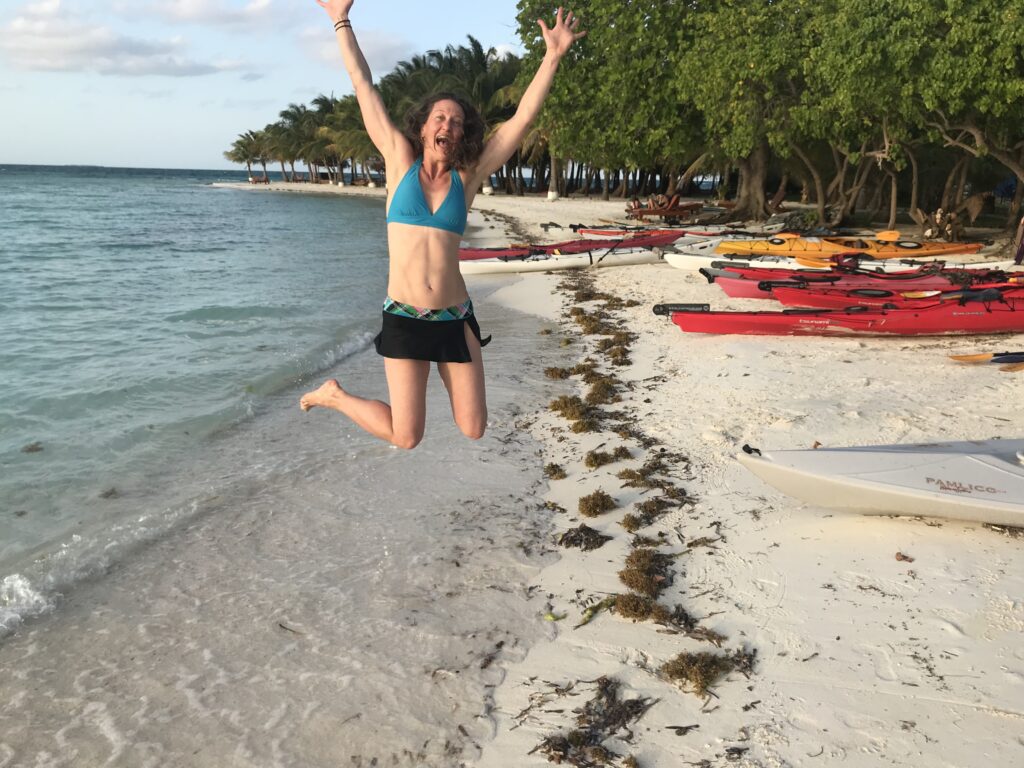 I am so ready to Paddle in Paradise!  Where do I register?
This journey is cosponsored by Journey for Purpose and Cross Cultural Journeys!
If you are a client of Cross Cultural Journeys, please use this link to be directed to their registration page.
Thank you!
Here is my $500 deposit to secure my place
Reference Belize

Waiting for PayPal...
Validating payment information...
Waiting for PayPal...
Life Can Be More Than You Can Imagine!
Where We Will Be? What Will We Do?
Day 1
We will stay together in a beautiful and historic hotel in downtown Belize City, central to everything.  Single and double rooms available.  Enjoy the comfort, ease, and location as you restore from your travels.  You will rest easily in this charming venue, and will experience Belizean hospitality at its finest.
Days 2 and 3
Our accommodations will be family owned cabins in Maya Centre.  The spiritual leaders in the community and their family have created a haven where they can welcome and host those who are interested in experiencing and learning about their way of life.  They offer warm hospitality, powerful teachings, and a glimpse into an ancient culture.
Days 4-9
A remote island in an offshore coral atoll will be our home.  Beachfront living! Accommodations include over the water cabins, beachfront cabins, and  camping tents with mattress and linens.  Glamping at its finest!  Choice of accommodations will be first come first served, so register now to get your choice.  There are shared bathrooms and an outdoor shower.  There is no electricity in the cabins.  Far from civilization, we will be perched on the edge of a Marine Preserve with some of the finest snorkeling in the world!
Day 10 and 11
We will overnight in comfortable cabins (both single and double occupancy will be available) with private bathrooms, in a beautiful natural setting right next to the world famous baboon sanctuary.  The sounds of the jungle will lull us to sleep and we can enjoy the view from our porch of the fabulous tropical wildlife which abounds.
There will be an opportunity to:
kayak
snorkel
sleep (omg, yes please)
visit monkeys
learn about medicinal plants from traditional healers
visit Mayan ruins
visit waterfalls
eat fresh, delicious food
spend luscious time in a hammock with an ocean view
travel with a great group of supportive women
adventure safely in the wild and wonderful world away from civilization
This was transformative indeed! I feel renewed, refreshed, and completely open in my heart center. I feel so grateful for the opportunity to learn from such amazing, wise women.
 We start our journey at beautiful accommodations in the center of Belize City, enjoying a luxurious dinner together and preparing for our adventure. 
After a restful sleep and a chance to gather what we might need in the days ahead, we travel south to a Mayan village where we are welcomed with traditional hospitality into the home of the local healer and village elders. 
We will walk in the garden for a guided tour of medicinal plants and take part in a lesson on medicine making, emerging with an herbal product and new knowledge and appreciation!
The Mayans long to share their knowledge and the power of their ancient culture. 
After dinner, we will participate in a powerful fire ceremony in the Mayan tradition.  
We will stay in cabins here and enjoy the local cuisine. Participating in the life of these people will be an inspiration to open to indigenous wisdom and alternative ways of living.  
We can let go of the baggage of our busy world and begin to soften into the possibilities that come when we quiet down and connect with nature and our own inner rhythm, and slow down to the speed of wisdom. 
The following day we will head out for a day of guided exploration, entering the jungle and visiting the Mayan ruins of Nim Li Punit, where we will experience additional Mayan ceremony and ritual.  We will also travel to the hidden waterfalls to bathe in the power of nature.
This exposure to an ancient tradition and way of life that is largely undisturbed will help us prepare for our time away from civilization on an offshore coral atoll. 
Learning to trust your intuition and to connect with the support of your ancestors and spirit guides will enhance your life forever.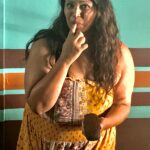 The next morning we meet the boat that will sail us out to an offshore coral atoll where we will spend 6 nights and 5 full days.  
You will find yourself in a remote paradise of sand, sea, and sun. 
You will have time to kayak, snorkel, and explore the reef and the island, with expert guidance.  There will be yoga on the beach, time to be creative and to just relax, opportunities to share in circle, rituals that will feed your spirit, great food, and much fun! 
The beauty and peace will nourish your wild soul and create touchstone moments that will live on inside you.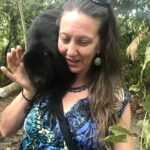 After sailing back to the mainland we visit a chocolate factory if time allows, and head north for our final night at a nature reserve near the baboon sanctuary.  The luxury of private cabins will be delicious as you wash the sand from your body, while sweet memories remain. 
The amazing wildlife and natural beauty of Belize will provide unforgettable moments of connection, reminding us of what is important and what we need to protect.  
This is for me!  Here is my $500 deposit!
reference Belize

Waiting for PayPal...
Validating payment information...
Waiting for PayPal...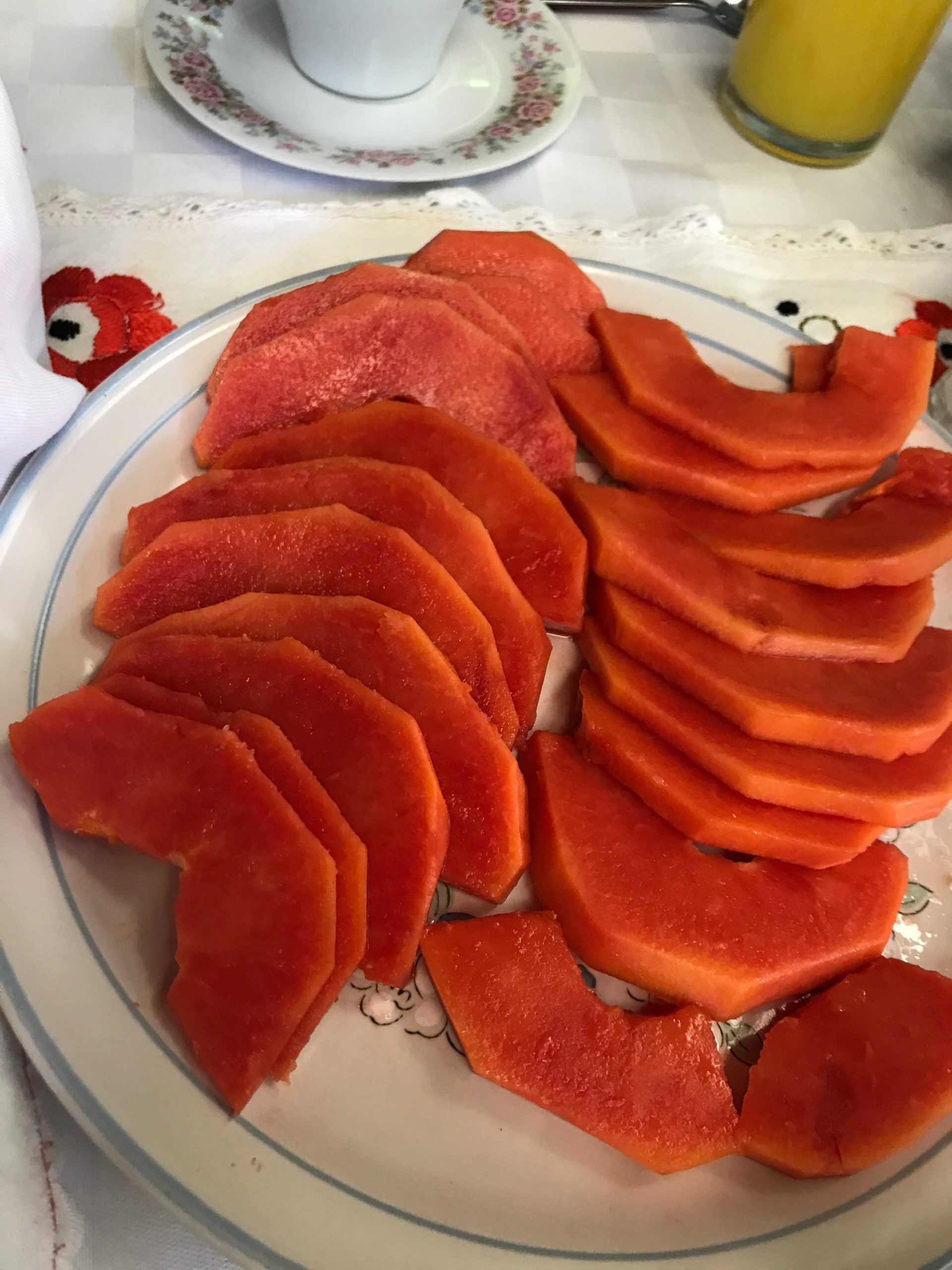 As on all of our trips, we'll eat delicious, whole foods (but we'll also have chocolate and wine!)
Food will be prepared by the venues, Belizean style, but on the island we will do some cooking together and prepare our own fabulous breakfast and lunches.   
Fresh, simple meals of the finest ingredients, prepared with love and eaten outdoors…. truly divine!
There will be plenty of fresh fish and seafood as well as delicious fresh fruit and vegetables. 
Healthy, plentiful food will nourish us, body and soul, and the occasional naughty treat will delight us!
Just imagine conch salad with the salty zest of the ocean, grilled fish caught and cleaned moments before it arrives in the kitchen, and coconuts galore.
Let us know your special needs.  We will do our best to accommodate you!
We are total foodies!  We will enjoy local cuisine and will make sure to keep your palates scintillated!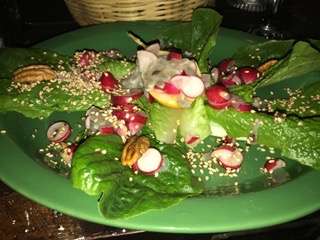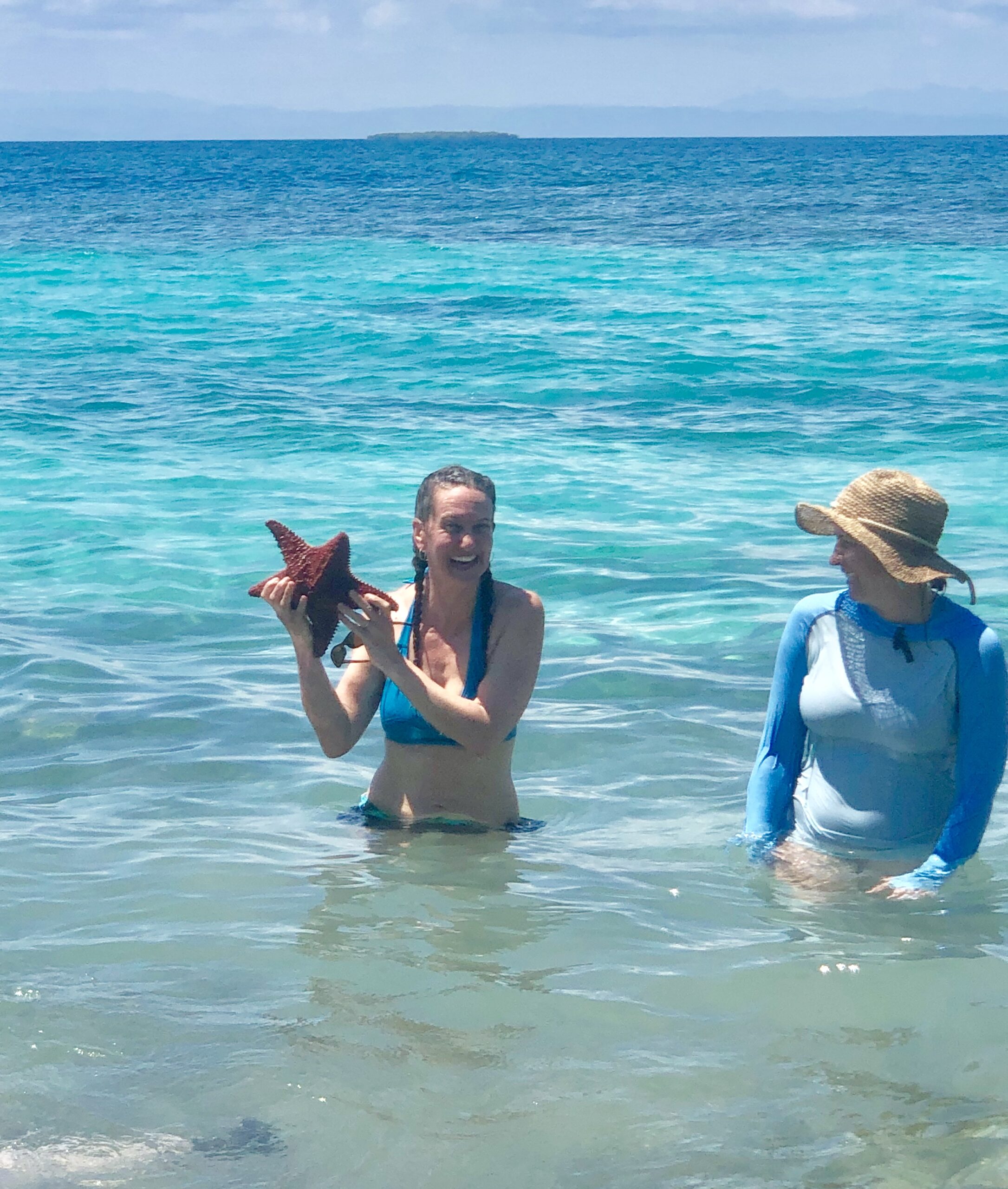 This Trip is Right For You if You …
• Are delighted to enjoy a Spa for Your Wild Soul! 
• Are excited about the transformative experience of entering the deep jungle with Mayan elders to sit with the wonder and mystery of Mayan ruins? 
• Want to enjoy a small island resort on an offshore coral atoll where you can renew and restore and play like a child?  Glide in a kayak along a pristine coral reef!  Snorkel in the most amazing underwater world! 
• Are ready to feel the bliss and beauty of warm tropical water and stunning coral reef as you snorkel, paddle and play in the sunshine, learning from experienced guides?
• Want the joy of finding the soul support of a group of wise women, ready to take a deep dive into empowerment, adventure, and connection?
• Feel ready for an adventure far off the beaten track where we can stay safely in comfort?   
• Want to enjoy incredible natural wonders, unique cultural experiences, and the empowerment that comes as we feed our wild souls?
• Ready to be your full self on a journey filled with delights for the senses and support the spirit?
A trip for women of all ages that want to deepen themselves by enjoying sisterhood in nature. ~Amy B.
If you are even a little bit curious and called to do something out of the ordinary, take this journey! It will change you—maybe a little, maybe a lot, but definitely for good. ~Althea P.
This "Transformational Retreat" MORE than transformed – it made friends of strangers, it brought us closer to Ma Nature's amazing gifts, and it was filled with the magic of story-telling, belly laughs and very, VERY good food! Maria and Spring…your combined experience and passion for the outdoors shines a light for anyone wondering, "How can I jump in…?!?!"; thank you, THANK YOU! ~Kay J.
I hardly have the words to describe this most unique trip organized by Maria Cook.  My testimony is reinforced with the fact that I went with her on her January 2016 trip and loved it so much that I signed up for this trip…This trip, like the other one, was particularly wonderful, unlike any kind of "tour". We were asked to go beyond our comfort zones to participate in rituals…We were always reminded that we were "safe".  Interspersed between were wonderful sharing circles led by Maria where we were able to release to the group our inner experience and concerns.  We sang beautiful songs.  This caused us to become closer and closer as a group and love each other in more and more deeper ways…Besides the serious rituals and sharings, we had incredible fun! What a joyous, deep and shared experience! The trip was fantastic in all ways. We were more than grateful for our wonderful guides…and our personal leader, the one and only Maria!!! ~ Susan K.
What a beautiful experience! Thank you Maria for offering this amazing trip to a land of magic and the opportunity to connect with other like minded women (and men) and our ancestors.  I'm forever grateful! ~Monica Q

Join Wonderful Women for 11 days of Boisterous Bliss in Beautiful Belize! 
On this retreat, as we safely travel far off the beaten track to remote locations, we are going to laugh, play, and challenge ourselves in the most creative ways, so  that  you can return home ready to shout out yes to the adventure that is your life!
The awesome women that you share this experience with will touch your heart, as you touch theirs, and you will experience that life changing authentic connection, so that you will know you are never alone.
Throughout the time that we spend together we will practice empowered listening skills. You will learn to cultivate radical compassion so that you can create better boundaries, ask for what you need and deserve, and speak your truth even in difficult circumstances.
The peace that you will find in nature, as well as the indigenous teachings that you will experience will help you to drop in deeply to a sense of trust and connection to your own inner wisdom so that you can move forward confidently towards the life of your dreams!
This adventure will be an empowerment retreat, supporting you in the experience of real transformation. 
This trip is for women of all ages

who are ready for something more, is that you?
Do you feel the whisper of unmet longings?
Do you want to tend to that neglected sense of adventure?
Do you want to do something just for yourself, finally?
Are you ready for some belly laughs, some giggles, and some time for you?
Can you imagine what it would feel like to truly nurture yourself, in the most profound way?
Would you like to be feeling more courageous?
Do you need a chance to really rest, renew, restore and just really have time for some fun?
Would you like to feel support for living into your dreams?
Free yourself with Empowerment, Adventure, and Connection!
Your Hosts:
Maria Cook and Spring Courtright have been  working together to spread the love for a long time now.  They have been leading Women's Transformational Journeys together for almost a decade!
Maria is an acupuncturist, retreat leader, energy healer, medicine woman, and facilitator of transformational adventure.  She is an advanced practitioner of Compassionate Listening.  She has taught for Outward Bound and led women's groups and journeys for over 30 years.  Her humor and depth create a unique opportunity to experience Sacred Play and to enjoy the challenge of growth and adventure in a gentle, joyous way.
Spring has a business helping people to let go of what is not needed to organize their homes and lives, reduce clutter, and experience the freedom of beauty.  She is a writer and artist, a kayak guide, a yoga teacher, a talented teacher, and a gentle loving soul who is a joy to be with.
Together they will lead you in creative exercises that will free your spirit, sharing circles that will open your heart, activities that will feed your soul, and classes that will enhance your life.
Cost
$3995- all inclusive
$3595- Early Bird Special.  Save $400!  Valid through Sept 30th
$500- deposit to reserve your place
Single Supplement for first and last night hotels, with availability $150
If you choose a double room, but we don't have someone to share it with you, you will be responsible for the cost of the single.

Space is limited to 10 women!

Accommodations at Glover's Reef Atoll Resort:
Choice of Accommodation is offered when payment in full is received- first come, first served.
Limited Options.  
Stay in an over the water cabin;
Stay in a beach cabin, double or single bed;
Stay in double tent with mattress and bedding
Have questions? Call or text Maria (206) 842-7706
Space is limited to 10 women!  Don't wait!
Secure your choice of Accommodations!
Save $400 with the Early Bird Special
REGISTER NOW!
Who:
Women ages 18+ You don't need any special skills or experience but you must have a certain level of fitness to be able to visit off the grid places where there is limited accessibility.   
Airport transfer, in country transportation, most meals, 4 nights hotels, transportation to and from island, acomodations on the island, kayaking instruction, 2 days kayak rental for everyone,  6 days snorkel equipment rental, medicinal garden tour and class, fire ceremony, tour of Mayan ruins and ceremonial experience, waterfall tour, baboon sanctuary tour.

What's not included: 
Airfare to and from Belize, tips, some meals (lunch on your own in Hopkins on return from Glover's Reef), alcohol, soft drinks, snacks, COVID test for return to US, extra days kayak rental, paddle board rental.  Diving and fishing excursions can be arranged with resort, and are not included. 
When:
December 1-11 2022
  Cancellation policy:
$500 nonrefundable deposit reserves your spot.  Trip cancellation insurance suggested!
Balance due Sept 1 2022.  50% refund Aug 1- Oct 1, except for deposit.
No refunds available after Oct 1.
Operator reserves the right to cancel the trip if the minimum number have not registered.
We will send a detailed itinerary when you register, or you're welcome to request to see the itinerary before registering.
Participants are encouraged to come early or stay longer and see more of Belize. You make your own travel reservations to and from Belize, we'll take care of everything else!  Experience places that you can't get to on your own, in the company of a fabulous group, with all the details handled.  Relax and enjoy a superlative adventure!
Secure Your Spot with your $500 deposit
reference Belize
Waiting for PayPal...
Validating payment information...
Waiting for PayPal...
Register Now!
Text me now if you have questions!  Don't wait!  206 842-7706